Mobile Apps, What are they and How Beneficial Are they in our Business?
This article might be trivial for many, but beneficial for those who don't see benefits of using Apps in their business. Some still use the terms Mobile Apps and Mobile Websites interchangeably which is not correct. For detail explanation of Mobile Websites and their differences from Traditional website, please see http://www.texasfivestarrealty.com/Mobile_Website_Do_They_Worth.asp
What is an App?
App (full name Application) refers to a stand-alone program that causes a computer to perform specific tasks.
A mobile app (or mobile application) is a software application designed to run on smartphones, tablet computers and other mobile devices. They are usually available through application distribution platforms, which are typically operated by the owner of the mobile operating system, such as the Apple App Store, Google Play, Windows Phone Store, and BlackBerry App World.
Some apps are free, while others must be bought. Usually, they are downloaded from the platform to a target device, such as an iPhone, Android, BlackBerry phone or Windows Phone, but sometimes they can be downloaded to laptops or desktops. For apps with a price, generally a percentage, 20-50%, goes to the distribution provider (such as iTunes), and the rest goes to the producer of the app.
A mobile app is a complete mobile application, which usually requires installation on your mobile device. It consumes system resources and memory.
How Many Apps Are There?
There are Millions of Apps from around the world and the number is increasing daily.
Here is an inventory of apps, as of March 2013, available on Android, iOS, Windows, and Blackberry (some are official, some are estimates as reported):
Google Play/Android is estimated to have

800,000 apps

(Jan. 4, 2013).
Apple iOS App Store recently reported

775,000 apps

(Jan. 7, 2013)
Windows Phone Marketplace is up to

125,000 apps

(Oct. 25, 2012)
Blackberry World is now up to

70,000 apps

(Jan. 30, 2013)
Why Apps Are Important?
The popularity of mobile applications has continued to rise, as their usage has become increasingly prevalent across mobile phone users. A May 2012 comScore study reported that during the first quarter of 2012, more mobile subscribers used apps than browsed the web on their devices: 51.1% vs. 49.8% respectively. Researchers found that usage of mobile applications strongly correlates with user context and depends on user's location and time of the day.
On March 4th 2013, ABI Research estimated mobile users will download 72 billion apps in 2013 – 58 billion to smartphones and 14 billion to tablets. As one put it, that's over 10 apps downloaded per human being on Earth!
Examples of Some Apps:
Anything you can think of, there are already apps for it or soon be available. As we shown above, there are Millions of Apps, some free and others for a fee. As an example, I am showing a free real estate app which I found very useful in our business and for public as well. That is homesnap: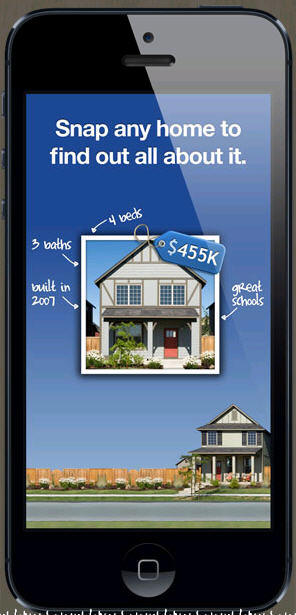 Let's say you are showing some houses to your buyer client, while passing some street they see a sign for sale in front of house, they ask you if you can find them some information about that property. You don't have to go back to your office and pull information from MLS, Tax records, Appraisal District, etc. Just take a picture of the house and immediately all information about the house will appear on your smartphone. Remember, you don't have to be real estate agent to access this information, even you client can get this information while they are sitting in your car.
Disclaimer: The information you receive from this App is from public records, Tax records, Appraisal district, etc. This information is not supposed to replace the MLS data which is more accurate and reliable than public data and can be obtained only by licensed real estate agent or REALTOR®.
Contact us about your Real Estate Questions

My Blogs:
My Real Estate Designations and Certifications:
---
| | | | |
| --- | --- | --- | --- |
| . | Copyright 2011-2024 Texas Five Star Realty Web Site Developed by | | . |