What do you know now that you wish you knew before you got into real estate?
Before I get into real estate business, I thought about a lot of things I need to do and should posses to become successful. Those thoughts are still valid and are as follow:
My Advice on Knowledge, Skills, Education, Planning, etc:
· Real estate business is a relationship business that depends on referral from friends, relative and family (known as Sphere of Influence).
· Like many other sales job, you need to be knowledgeable about your products (real estate) and keep up to date of all laws, ethics, rules and restrictions.
· Provide good quality service and put the client's interest above and beyond your. Keep your clients happy, they will send you new clients.
· Don't expect a huge income at the beginning, plan for some months with no or few income.
· Be honest, dedicated, knowledgeable, up to date, know the laws and ethics regarding real estate transactions, know your local market,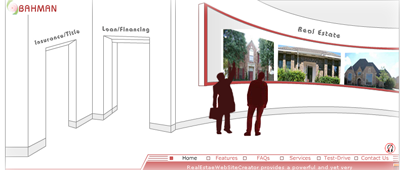 One major thing I did not know then: It was the cost of being in the business was so higher than I was expected. These costs are:
Recurring annual and quarterly fees for licensing, MLS, local board, NAR (National Association of REALTORS®), TAR (Texas Association of REALTORS®), lock boxes, Supra key that opens lock boxes, signs & riders, CSS (Central Showing System), website development and maintenance, marketing, advertisements, networking, seminars, required and mandatory classes, Error & Omission Insurance known as E&O, office bills, etc.
Bad Experiences: My belief is that honesty and loyalty is a must for me and I was expecting the same from my clients. However, there were a couple of cases that I had worked with my clients for several months; showing so many houses, writing some offers (very low per my clients) and negotiated for several months, but no closing occurred because my clients were so demanding and wanting everything with nothing to give back or compromise, etc.
I know every one of you now will say to me that, you must have educated your clients, etc., Yes, I did explain the process, rules and laws, showed them CMA, but still they wanted their own way offering so low that even I had problem with it.
MY Advice on working with types of Buyers::
There are three types of buyers:
1. They are serious and want to buy and move ASAP. 1st choice
2. They are in the market looking for good deals to move in six months or so. 2nd choice
3. They are looking for "Good Deals" (sometimes 40%-50% of the listed or market value). Avoid them.
Contact us about your Real Estate Questions