What Buyers Want vs. What Buyers Buy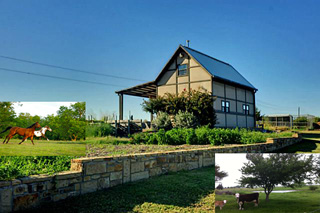 Many buyers think they know it all, they want features A, B, C and D in their new home as absolute requirements, otherwise they don't buy. But, after wasting many months they end up buying (or still looking) a home that has none of those must features. Here is an example:
I had a wife & husband client that needed to move into a single-story house because they couldn't walk upstairs, within certain area of town (to be close with their friends and relatives), with a certain price rage (maximum $200K). That was their requirements and it was very easy.
I searched and scheduled 6 showing for one Saturday. After we saw one house, I was asking their inputs about what they liked and what they didn't like about the house and what they thought about the house in overall. Then, I briefly explained about the next house in our route and heading to the next house.
We saw the first 5 houses then heading to the last house which was very close and was in the same block of the fifth house. When we parked to get into the last house I said this house has a pool too. The lady got upset and said, no we do not want pool and she didn't want to go in. The husband said, yes we don't want pool, but since you made appointment, it is better to go in and look at the house, which we did.
The house was in great shape and had everything they wanted, but it had the pool too! They didn't select any of the 6 houses I showed them and they asked me to look for more houses to see on the following Saturday.
I did search houses with addition requirement of "no Pool", and the following Saturday we went to look. As soon as we got in to the first house, the lady said where is the pool? I told her this time I was sure to not select the houses with a pool and none of the houses today has a pool. She said no, I want pool! I don't want to see houses without pool! That was surprising for me and for the husband. I told her last week you even did not want to go to a house with a pool and you told me you don't want to see a house with a pool, what happened that you changed your mind and you didn't tell me either. She said she was talking to her daughter and the daughter had said oh yes you guys need to have a pool, especially if my kid comes to your house, then she can go to the pool.
She refused to see any of the houses I have scheduled to see that day, because they did not have pool. I had to call CSS to cancel all my showing that day for them.
Now after more than 8 months, still we are looking at houses with completely different criteria & requirements such as two-stories, Ranch with more than 2 acres compared to Single-Family Residential, in completely different area and too far from the friends and relatives and the original plan, must have pool, and price range of $350K, etc.
When and if they buy the house, I will let you know the characteristics of their house.