WHAT ARE THE SCHEDULES A, B, C and D ON A TITLE COMMITMENT?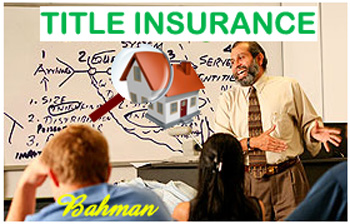 This is the part#4 of a series of documents regarding Title Insurance.
Schedule A
· Describes the amount of title insurance coverage to be issued in the policy.
· Describes how the title is vested on the effective date.
· Contains the legal description of the property to be insured.
Schedule B
· Describes the restrictions and other title exceptions found, including but not limited to
easements that affect the property and which will be listed as exceptions in the title policy.
Schedule C
· Describes the liens shown of record affecting the property that are being paid off or assumed in the proposed transaction.
· Describes any title curative matters that the title company will require to be handled prior to
closing and the issuance of a title policy.
Schedule D
· Discloses the ownership, control and senior management of the Title Insurance Company and the issuing Title Insurance Agent.
· Discloses the estimated amount of title premium
to be collected and the names of all parties
receiving a distribution of any portion of the premium.