REALTOR®, Lender, Title Company Joint Advertisement and RESPA Violation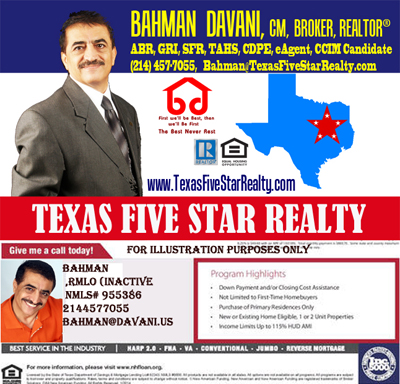 Disclaimer: The picture shown here is for illustration only and is not the actual advertisement flyer.

You can do cooperative marketing with a title company, lender, or have them present at an open house providing food & refreshments, but the rules are strict for compliance. As far as the marketing relationships between service providers, there are gray areas, so be quite careful. The fines are stiff, and some have lost their licenses due to these shared marketing activities:
COST SHARING:
A title company or a lender, as an example, can:
share ad space with you if you pay your pro-rata share of the cost;

provide handouts/promotional items if they have their logo and not yours;

co-op direct mail, email if you pay your share of the cost; and

attend your open house and provide food, refreshments, etc only if they promote their business with their sign/logo or be present to answer questions about their services.
It is very important that you realize the Cost in above examples is not only the actual money spent by parties, but it must include the Fair Market Value of products or services delivered by parties too.

For example, consider the following example:
A REALTOR® is planning to advertise her business, listings, etc with a lender in her area in a flyer. 3/4th of the page will be taken by the REALTOR® and 1/4th by lender advertisement.
Lender or one of his family members is going to design the flyer.
If this member has a business doing this type of work, the Lender must use the actual fee of developing/designing of such a flyer and add that to the total cost.
If this member does not have a business doing this type of work and he/she will do this as a favor, still the Lender must use the Fair Market Value fee of developing/designing of such a flyer in their market and add that to the total cost, though the lender had not paid any money from his pocket.
Let's say, in this example, the Fair Market Value of designing such a flyer is $125.
Now, REALTOR® is going to use a company to blast emails to 1000 people in her area. Let's assume this cost $75 that REALTOR® pays from her pocket.
Therefore, the total cost of this advertisement would be: $75 (email blast) + $125 (FMV of flyer) = $200
REALTOR® pro-rata share of the cost = 3/4 * $200 = $150
Lender pro-rata share of the cost = 1/4 * $200 = $50
REALTOR® pro-rata share of the cost = $150 -$75 (already paid) =$75 remaining to pay to the Lender.
In this example, the REALTOR® must pay additional $75 to the Lender to meet the RESPA requirements, otherwise would be in violation of RESPA.
FOLLOWING ADVERTISEMENT REQUIREMENTS:
Both REALTORS® and Lenders have many requirements that must follow in their advertisements, otherwise they are in violation of laws.
For example, REALTORS® clearly identify the licensee, including the name of your broker (in a clear and conspicuous manner), and avoiding deceptive or misleading advertising.
Lenders have their own set of rules and restrictions, such as if the mention interest rate, they must disclose the APR.
Now the question is what happens if one party's advertisement, e.g., Lender, does not meet the requirements, who will be at fault and will be fined? The REALTOR® who has sent out the emails / flyers OR the Lender who provided the incorrect advertisement?
These are just a few of the marketing areas that have been a problem for real estate brokers and RESPA. It can get complicated, so you should run any decisions about marketing or referral of business by a RESPA experienced attorney if you have any doubt. The examples here are only to give you a broad overview of activities and their regulation by RESPA.