Am I your chauffer or Your Real Estate Agent?
Time by time a bunch of us (REALTORS®) get together and talk about life and interesting stories that had happened to us, etc. Once I was talking to a friend and I found out he has quit his real estate activities and had opened a small dry cleaning business instead. When I asked him why he did that, he responded as follow: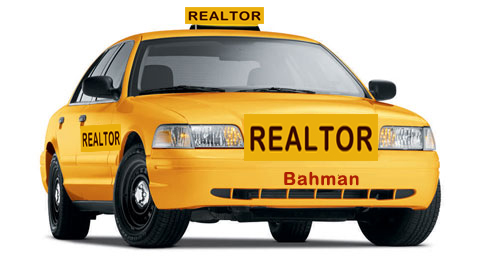 One of my friends called me and said his friend had come from overseas and temporary staying with him, but he wants to lease a house in the neighborhood xyz. His English is not that good and he doesn't know any of the area and he doesn't have transportation. He would appreciate if I show them some property and help him to find a place to lease because his family is coming to U.S in a couple of weeks.
I said sure, no problem. I met the gentleman and went through some of the process and explained to him how the things work here and so on. I showed him some houses from MLS on computer and I start making appointments and looking some houses.
Every morning I went and picked him up from his place showed him a couple of houses which at the end he did not like them and brought him back to his place. However, usually on the way back to his place, he was asking if I could stop by a grocery store that he could by something for his house AND I DID (I know what you are going to say).
This was going on everyday and he was not happy with any of the houses I had shown him. On the fifth day, on the back to his house, he asked me if I could go to a Wal-Mart that was in different area of the town to purchase something. At that time I got upset and questioned myself "Am I his chauffer or his Real Estate Agent?" I believe he was using me as a chauffer to run his errands and not liking the houses was excuse to use me more. I got upset, dropped him as my client and quit being real estate agent.
With the pride of living over 33 years in Plano, I am proud to serve as your Professional Real Estate Consultant and guide you through the selling, buying and leasing process, help you locate a suitable site for your business, provide neighborhood demographics and schools information, and more information.

Mobile: 214-457-7055
Fax: 972-596-7984
email: Bahman@TexasFiveStarRealty.com
www.TexasFiveStarRealty.com