Plano, TX, America's City

City of Plano, Texas

City of Plano Texas Background:
Plano is a city north of Dallas in the state of Texas, located mostly within Collin County. Plano is named for the flat plains of the area. Settlers came to the area near present-day Plano in the early 1840s. Its population in 1874 was about 500.

City of Plano Texas Population:
The city's population was 259,841 at the 2010 census, making it the ninth most populous city in the state of Texas and the 70th most populous city in the United States. Plano population; for years 2011 and 2012; was
reported as 269,776 and 272,068; respectively.
Area: 71.6 sq miles (185.4 km²). Elevation: 675 ft (206 m).

City of Plano Texas Unemployment rate:

5.5% (as of April 2013)
Bragging about City of Plano, Texas:

Plano is the best place to live 2013:
Source: http://www.areavibes.com/library/top-10-best-cities-to-live-2013/


Plano safest city with lowest crime rate city in America
In October 2010, Forbes magazine named Plano the safest city to live in America with a population greater than 250,000.
http://www.forbes.com/2010/10/11/safest-cities-america-crime-accidents-lifestyle-real-estate-danger.html


In 2005, 2006, and 2011, Plano was designated the best place to live in the Western United States by CNNMoney magazine.


In 2006, Plano was selected as the 11th best place to live in the United States by CNN Money magazine.


Plano, TX has been rated as the wealthiest city in the United States by CNN Money.
The United States Census Bureau declared Plano the wealthiest city of 2008 by comparing the median household income for all U.S. cities whose populations were greater than 250,000.


Among places with 250,000 or more residents, Plano, Texas, boasts the highest median income: $77,038. San Jose came in second at $73,804 and San Francisco was third with $65,497. CNNMoney, August 31 2007.
http://money.cnn.com/2007/08/28/real_estate/wealthiest_states/index.htm
Schools and Education

Plano schools consistently score among the highest in the nation.

There are 70 public schools, 16 private schools, two campuses of the Collin County Community College District (Collin College), and six libraries in Plano. See 2013 Plano School ratings and ranking in Texas.

There are three senior high schools (grades 11-12) in PISD; Plano East, Plano, and Plano West. In Newsweek's 2012 list of best national high schools, Plano West was ranked as 63rd, Plano Senior as 108th, and Plano East as 243rd.

(Picture Courtesy of ActiveRain)
Major Events and Points of Attractions:
Plano Points of Interests:
Southfork Ranch, Amazing Jakes, Plano Balloon Festival, Heritage Farmstead Museum, Arbor Hills Nature Preserve, Plano Station, Texas Electric Railway, Art Center of Plano, Fairview Farms Market Place, The Collin County Farm Museum and more...
Southfork Ranch (as shown on TV Show Dallas): The TV Show Dallas, JR and his family, was number one TV serial show in the USA and many part of Europe for 10 years from 1978 to 1988. The show was filmed in Southfork Ranch which is about 5 miles from Plano. The re-run of the show still is going on in some stations.
Plano Major Events: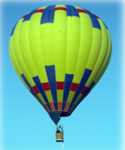 The annual Plano Balloon Festival and the Plano International Festival are two of the city's premiere cultural and entertainment events. Plano Balloon Festival is the second largest Balloon Festival in the nation.

Plano Balloon Festival is held each September in the city of Plano, Texas. It is one of the city's largest celebrations, drawing in excess of 90,000 attendees. Over the thirty plus years of its existence, the festival has evolved into an important fundraiser for local nonprofit organizations
Shops, Restaurants and Bars:
Plano has many shops, Malls, restaurants and bars. The Shops at Legacy is one of a kind urban retail European style which incorporates many of the principles of "new urbanism," including:
Loose knit, pedestrian-oriented traffic

A blend, within individual buildings, of apartment homes, shops, hotels and offices

Park space with water features and landscaping
Hospitals:
Plano is the home to three major hospitals, one of them, Baylor Hospital Heart Place, is the newest with more advanced heart facility in the Dallas fort Worth Mertoplex.
Headquarters of major corporations:
Some of the country's largest and most recognized companies have their headquarters in Plano. Tree-lined Legacy Drive in the 75024 ZIP code, between Preston Road and the Dallas North Tollway, has many corporate campuses. Among these major Head Quarters are: (JCPenney, Frito-Lay, Dr Pepper, New Hampshire Furniture coming soon 2014, etc.)
The following companies have headquarters or major regional offices in Plano:
Crossmark

Ericson

Frito-Lay

Gearbox Software

GENBAND

HP Enterprise

Infosys Technologies

JCPenny

Pizza Hut

Rent-A-Center

Robot Entertainment

TEK

Safety-Kleen
Siemens PLM Software
Tektronix Communications
Traxxas

Tyler Technologies

Yum! Restaurants International
Plano Real Estate Market: Reported for the month of April 2013



Median Prices:$249,200
Average Prices: $289,523
Days on the Market (DOM): 29

For complete information and statistics about the Plano Real Estate Market ended in August 2013, please visit my site or click the picture on the left:
(Source: CCAR)
For complete information and statistics about the Plano Real Estate Market ended in August 2013, please visit my site at:
http://www.texasfivestarrealty.com/images/CCAR_Pulse_August_2013.jpg (Source: CCAR)
To see the current list of available houses for sale in the city of Plano, Texas please click on the picture below.
(Picture Courtesy of ActiveRain)
With the pride of living over 33 years in Plano, I am proud to serve as your Professional Real Estate Consultant and guide you through the selling, buying and leasing process, help you locate a suitable site for your business, provide neighborhood demographics and schools information, and more information.

Mobile: 214-457-7055
Fax: 972-596-7984
email: Bahman@TexasFiveStarRealty.com
www.TexasFiveStarRealty.com