4. Setting up a Table of "Sofrehe Haft Seen":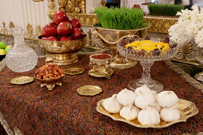 Sofreh means Table, Haft means 7, and Seen mean Alphabet letter "S".
ŕ The entire word means a Table Containing 7 special items starting with letter "S" in Farsi.
Each of these 7 items represents good fortune, health, well-being, happiness, prosperity, life-rebirth and posterity. These are (as minimum):
4.1. "Sabzeh" means Sprouts, usuall wheat or lentil representing re-birth
4.2. "Samanu" is a pudding in which common wheat sprouts are transformed and given new life as a sweet, creamy pudding and represents the ultimate sophistication of Persian cooking
4.3. "Seeb" means apple and represents health and beauty
4.4. "Senjed" the sweet, dry fruit of the Lotus tree, represents love. It has been said that when lotus tree is in full bloom, its fragrance and its fruit make people fall in love and become oblivious to all else.
4.5. "Serkeh" means vinegar, represents age and patience
4.6. "Seer" means, represents medicine
4.7. "Sekeh" means coin, represents good fortune and wealth.
In addition to the above 7 "S" items, almost all household have other things starting with "S" and for other purposes: such as:
4.8.

"Somaq"
4.9. Candle
4.10. Mirror
4.11. Colored Eggs
4.12. Flowers
4.13. Fish bowl
4.14. Quran or a poem book by famous Iranian poet, Hafez
4.15. "Ajill" a mixture of many Persian Nuts
4.16. Mixture of many Cookies, Chocolates, Persian Bakery and Pastry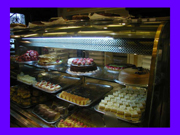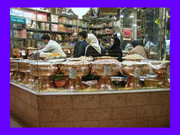 5. "Sabzi Polo Ba Mahi" for the dinner the night before the new year day:
Traditionally, Iranians have a big new year's dinner. It will usually include, in addition to many other foods and deserts, special fish dish (white fish plus Rice with special herbs and, greens (known as Sabzi Polo ba Mahi), Kookoo Sabzi (made up with spinach, special herbs and eggs).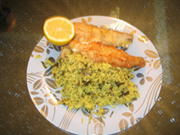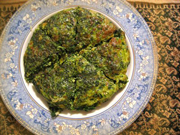 <![endif]>
At the New Year Time ("Saaleh Tahweel"):
When the New Year starts family members cheers, and hug each other and wish them a happy new year. The Farsi word for that is "Eideh Shoma Mobarak". Also, older people give brand new paper money to the younger and kids.
During the New Year Holiday (After "Saaleh Tahweel"):
Most People are off for thirteen days, which they use to visit family, relatives, friends, or even taking vacation going out of town/country, etc. Pastries, nuts, and fruit will be on the tables for family and guests to enjoy.
The last day of New Year Holiday ("Sizdeh Bedar"):
The last day of the Persian New Year (No-Rooz) holiday, 13th day, is called "Sizdeh Bedar". In many culture, as in Iran, number 13 is bad luck, trouble, unlucky number. On the 13th day of the New Year, people go to parks or county sides for picnic and enjoy the day and throw the 13 out. At the end of the 13th day, people, throw out their "Sabzi" that they had made prior to the New Year into the field or streams.
Also, those young single ladies that wish to get marry by next year, they will tie the grasses and will sing a song in Farsi "Sizdeh Bedar Sizdeh Bedar, Saaleh Digar Khaneheh Shohar" wishing Sizdeh bedar, next year I be married and be in my husband house.
The UN's General Assembly in 2010 recognized the International Day of Nowruz, describing it a spring festival of Persian origin which has been celebrated for over 3,000 Years. No-Rooz (Nowrūz) was officially registered on the UNESCO List of the Intangible Cultural Heritage of Humanity.
Events around the Time during Persian New Year Holiday:
Almost any major city or Metropolis in US and all around the word organized special events; shows and concerts with famous singers, dancers, special foods, etc.
Currently, These Persian New Year related events are scheduled in Dallas Fort Worth area:
| | | |
| --- | --- | --- |
| Tuesday, March 12 | <![if !vml]><![endif]> | Char Shanbeh Soori - Ancient Persian Fire Festival |
Location: Oak Point Park. 2801 E Spring Creek Parkway in Plano, Texas, 75074
Presented by: Texas Persian Cultural Center
6 - 9 pm 972-492-0604
| | | |
| --- | --- | --- |
| Tuesday, March 12 | <![if !vml]><![endif]> | Char Shanbeh Soori - Festival of Fire after the Picnic |
Website: https://www.facebook.com/events/409213915820870/?fref=ts
details: 10 PM – to 2 AM
★•★•★•★•★ DallasPersians.com Proudly Presents ★•★•★•★•★
★•★•★•★•★•★•★ FESTIVAL OF FIRE ★•★•★•★•★•★•★
AVENU Lounge
► 2912 McKinney Avenue Dallas, TX 75204
Contact Babak Davani, (214) 248-3858

Saturday, March 9, 2013: No-Rooz Celebration at PCC Starts 7:30 PM
Texas Persian Cultural Center
525 W. Arapaho Rd., Suite #10
Richardson, Texas 75080.
(214) 570-8500
Saturday, March 16, 2013: A Private Dream Play Starts 8 PM
Majestic Theater, Information: 214-207-4914
Saturday, March 30, 2013: NowRuz Festival
5PM to 8PM Children Programs
8PM to 11PM Parents & Family Programs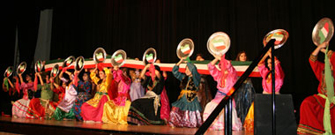 Plano Center
2000 E. Spring Creek Pkwy Plano
Information: (972) 233-0505