My Client said, he would not list his house with me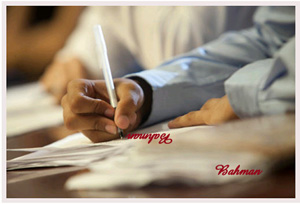 I received a call from a potential client that he wanted me to find him a house. He was very precise of what he wanted and seems very reasonable. After getting some information about him and his criteria I performed searches and sent him some listing along with IABS (Information About Brokerages Services) which is required by state of Texas.
After seeing him and got signatures for IABS and Buyer Representative Agreement, I showed him some houses which he did like some of them and we put an offer for one of them. He was very knowledgeable and has bought & sold his houses from other states. He knew the process and was very reasonable as far as offering price. I asked him "how did you find me?", he replied through Internet, I have searched and read about many agents in this area and liked your detail and analytical characteristics. He was, like me, very detailed and analytic too.
Anyhow, after about three months searching and viewing houses and making three offers, we got a contract. To get to the contract, I prepared comprehensive detail CMA and we went both through that and came up with numbers that he goes for it. I did so great negotiation that I got the house for about $10K below what he wanted to pay. He acknowledged my hard work and said "you are rocking". Inspection reports of no major issues, but refers to three windows that could be leaking air and a couple of missing caps at shower which they were very minimal and my buyer said it is OK. I asked for $1,250 extra in lieu of this repair and got it. When he heard about this, he got so excited and appreciated.
However he told me I hope I don't encounter a buyer's agent like you if one day I decide to sell my house. As a matter of fact, I will not list my house to you, because you are so in favor of buyers that make seller to cry.
I took that as a complement and was very pride of great job that I had done for my client. He told me he is going to recommend me for all his friends and co-workers, that is great complement.
Lessons learned from this client:
1. Clients recognize and appreciate Good and Hard work. Hard work pays off

2. Still some people care about Being Meticulous (detailed and precise) and it pays off