How should we use CMA (Comparative Market Analysis's) numbers generated from MLS (Multi-Listing Services) to derive our purchase or listing prices?
The CMA generated from MLS provides an average Sold Price per Square foot for selected sold properties and average Listed Price per Square foot for selected Active and Pending properties.
No absolutely not. The MLS generated CMA does not account for many factors that are important and should be included in a real CMA such as: condition of the house, upgrades, age, builders, size, layouts and floor plan, location of the house in neighborhood, and many more. All these factors need to be adjusted for all properties to match with the subject property.
Condition of the Property: This is obvious that some houses are kept well and others not. e.g., the sold price or listing price of a foreclosure house with broken windows, doors, walls, tiles, woods, appliances, torn carpets, and etc cannot be used without many adjustments to compare with the subject property.
Upgrades: When was the last time and what was the items were upgraded to are important in calculation of CMA. e.g., the upgrades in the kitchen such as counter Granites, appliances (energy Efficient), plumbing, etc. increase the value of the house.
Age of the house: Depending on the age of house and difference between the age of the house and subject property it may or may not be need to adjustment. For example, if the subject property was built in 1980 and the comparable house was built in 1988, most probably you don't need adjustment. Whereas, if your s subject property was built in 2010 and you are comparing with a brand new house built in 2012, you need to make some adjustments.
Builder: Though, on the surface and at first it doesn't look important and most of the time is ignored, but in many cases the quality of workmanship and materials used which derives the built cost are very different from builder to builder.
Size Square Footage: Buy size and layout I mean you should not compare for example the $price per square foot for a condo with 600 Sq Ft with another condo having 1300 Sq Ft. This needs adjustment.
Assuming all other factors are the same; the smaller size houses, condos, etc. always have much more price/sq ft. than larger size house. The one-story houses always have more price/sq ft. than 2- or 3-story houses.
<![if !vml]>

<![endif]>The shape and layouts: Are important too. Assuming all other factors including Square Footage are the same; the floor plan, layouts and useable spaces are big factors and needs to be adjusted. For example:
<![if !vml]>

<![endif]>In this example, both property have 70*30=210 Sq. Ft.
They are both 1-story, but it is obvious property 1 with 70 sq, ft. frontage has more value the second one with 30 sq. ft. frontage.
70 sq ft. 30 sq ft
<![if !vml]>

<![endif]><![if !vml]>

<![endif]><![if !vml]>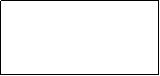 <![endif]>Example 2: 1-Story vs. 2-Story:
1-Story 2-Story
In this example, , both property
have 70*30=210 Sq. Ft. But it is obvious that the 1-story property
has more value than the 2-story property.
Example 3: In some cases, the shape of the land and floor plan for two different properties with the same area square footage makes a different value. e.g.,
<![if !vml]>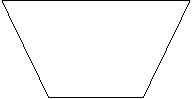 <![endif]><![if !vml]>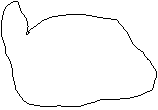 <![endif]><![if !vml]>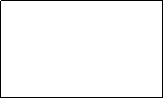 <![endif]>
They all have different values and depending the usage, view, etc could be higher or lower values.
What is the solution?
All these discrepancies and difference should manually be adjusted for each compared property to bring all properties to the same level for comparison purposes.
How to adjust values? The adjustment values are different for each type of property, location, price range, type of addition or deletion, etc. Try to talk to your local appraisal to get the latest number in your area. You may visit my website www.TexasFiveStarRealty.com or click here to see some suggested adjustments value for properties in north Texas.