My Mentor/Mentee Relationship Experience
Sensei/Grasshopper Challenge, Final Report Bahman Davani and Kelly Bogan
I saw the Sensei/Grasshopper Challenge in my email awarding 2000 points. I checked many of the posts and found Ms. Kelly Bogan's question interesting, because I had the same problem and had found the reason/solution for it myself. I answered her question in detail and I thought I am done with the requirements to get the points.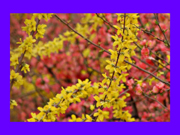 However, after I sent my email to Dick Greenberg, he replied not so soon, I have to show that we have established a mentor/mentee relationship. Phone contacts, e-mails, text messages, etc are all fine. At that point I contacted Ms. Kelly Bogan and explained the challenge rules and asked her if she wants to take part with me. She replied YES. (Great answer).
Ms. Kelly Bogan is very nice, fun to work with, goal oriented, but new in this business and needed some helps on technology related issues, linking of her facebook in blogging and websites, etc. She is very good at writing Constant Contact emails.
Now about myself: I am engineer in nature, very detail, technical and analytical (BORING!!!). However, writing and blogging is not one of my best features. I started posting blogs in last December and posted about 35 blogs so far. But, except two of my blogs, the rest are more "white paper" blog types which are very detail. Though, personally, I think my blogs provide useful information, but I have a feeling that most readers perhaps find them boring because I don't get that much comments.
After sending about 20 emails back and forth, finally we believed we reached to a point that she can do great job utilizing some of the techniques we talked about. We have established a strong mentor/mentee relationship and I am here for her for any other questions that I can answer or help. I learned a lot from her too.
She published her first blog which was posted today, http://activerain.com/blogsview/3666643/on-being-brave-and-taking-chances , it is great and in a few hours she got 43 nice comments and hopefully gets featured. That is almost 40 comments more for most of my blogs. This is so inspiring and encouraging. I wish best for her in this new business and her life.
Thank you very much Kelly for allowing me to work with you and know you better. I really enjoyed working with you and looking forward to hear from you soon. This has been a new and interesting experience for me. We are not finished and I am hoping we will have a great relationship for a long time.