City Of Frisco Texas Garage Sale Ordinance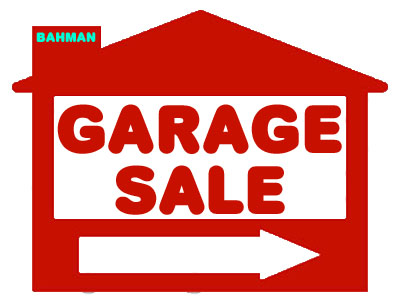 The City of Frisco does not require a garage sale permit. The only requirements city of Frisco Texas has are regarding signs. Here is the sign code.

Garage Sale Sign Requirements for City of Frisco Texas:
Garage Sale Sign: Is a temporary stake sign used to advertise a garage sale, yard sale, or estate sale at an occupied residential property that has obtained a certificate of occupancy.

Garage Sale Permit: No sign permit required.
Garage Sale Days: Garage sale signs shall not be erected during week days.
Garage Sale Time: A garage sale sign shall not be erected earlier than 9:00 a.m. on the Saturday before the garage sale and must be removed by 6:00 p.m. on the Sunday following the garage sale held during the same weekend.
Garage Sale Sign Place: Garage sale signs shall be located only on a private residential property with the consent of the property owner. Garage sale signs shall not be placed on a vehicle, fence, pole, tree, median, or railing. Garage sale signs shall not contain any balloons, wind devices or other type of sign, except stake signs, unless meeting the definition and requirements for that type of sign. Garage Sale Signs must not block drivers' visibility and should be placed 10 to 15 feet from the curb or street pavement. Do not decorate and/or park a vehicle at an intersection, or place signs on a vehicle, to advertise for a garage sale.
Garage Sale Sign Manner: A garage sale sign shall not exceed six square feet in area. The maximum height of a garage sale sign shall not exceed four feet. (See Sign Ordinance No. 06-10-109, Sections 1.02 through 1.14 for additional requirements.).

Garage Sale and HOA: Many HOAs (Home Owner Associations) have their own requirements in addition to the city ordinance which are more restrictive than the city ordinances. Just be aware of them.

Suggestion: Most HOA's have community garage sales. We recommend that you time yours with the community sales so you can take advantage of additional sign privileges that they have.