How do Banks sell their Foreclosed or REO Properties?



When the property is not sold in the auction at the court step, as described in the article
foreclosure Process
, it goes back to the Bank. After that point the property will be known as
REO
(
R
eal
E
state
O
wned - by the bank). Based on some historical data and observations, only about 3%-5% of all scheduled auctioned properties are sold to the audiences at the court step of the Counties (e.g., in Collin County of Texas). This means, more than 95% of those properties go back to their respective lenders or banks.
Please note that this article explains REO Foreclosure (after the bank repossesses the property) Selling Process. For Foreclosure Selling Process at court steps in Texas, please visit
http://www.TexasFiveStarRealty.com/Foreclosure_Conduct_of_Sale_in_Texas.asp
For the most up-to-date foreclosure listing (REOs) in North Texas free please visit http://www.texasfivestarrealty.com/List_of_Foreclosures.asp
Process of Selling REO Foreclosed Properties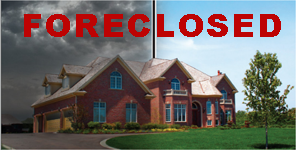 1.

Assignment of the REO Properties:

After banks repossess the property, they assign it to one of
their preferred Real Estate Broker or asset manager in the area that meets their requirements and criteria.
2. Getting Appraisal:
Bank then orders an appraisal and/or BPO (Broker Price Opinion) to determine how much the property worth in that local market. Bank also gets a list of issues or problems and a list of required items to be fixed or replaced.
3. Evaluation and Preparation of the Property:
Bank then evaluates the condition of the house and decides which items (if any) to fix or replace and comes up with the bottom line price for the house to be sold.
4. Selling the REO Property:
Then, the property will be listed in MLS and/or other sources and medias, by their authorized licensed real estate broker or asset manager, to be sold in the market.
What are the differences between an REO foreclosure Selling Process and a Regular Selling Process?
In most parts, the process of offering, counter-offering, negotiations will be the same as regular (non-foreclosure) sales. However, there are many lender's specific requirements that are different than regular sales requirements and must be followed.
For example; Banks may require:
· Pre-approval or pre-qualification letter from a specific lender,

· To use their own forms and addendums in addition or replacement of the standard forms,

· To use their preferred Title company,

· No Seller Disclosure Notice is given. Therefore, the buyer doesn't have access to the previous history of the things that had happened to the house,

· Property is usually sold "AS IS" with no repairs,

· Bank usually takes longer time than regular sale to respond. They usually hold an offer for several days to receive more offers (multi-Offer Situation) before making decision,

· To submit offers online through their websites,

· No Option Period and No Option Fee,

· Utilities may not be turned on. Some banks may have the utilities turned on for the inspection purposes and some may not turn them on all.

· Exact amount pre-defined by the bank or exact percentage of the purchase price for Earnest money (e.g., exactly 1% of the purchase or Offer Price)

· Owner Occupancy Certificate may be required

· etc.
For detail list of Buyer's Consequences and differences between an REO foreclosure contract and a regular sale contract and things that purchaser should know and understand before signing the REO foreclosure contract see http://www.TexasFiveSTarRealty.com/Foreclosure_REO_Watch_List.asp (TBA).

For the most up-to-date list of foreclosures (REOs) in North Texas, please visit http://www.texasfivestarrealty.com/List_of_Foreclosures.asp
List of Foreclosure (REO) Properties in North Texas
For the most up-to-date list of foreclosures (REOs) in North Texas, please visit http://www.texasfivestarrealty.com/List_of_Foreclosures.asp