I am so Excited that I had a Car Accident! (Funny)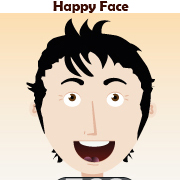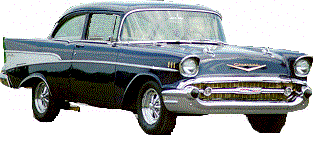 My previous office had a weekly meeting on Wednesdays 11:00 to 1:00 PM with lunch served. As part of the meeting, everybody needed to stand up and say something good and positive for that day or the week. For example, somebody stands up and says I am so excited because I have a closing tomorrow, I am so happy I have a listing appointment this afternoon, I am so blessed because my wife is due by the end of this week and I cannot wait, etc.
Almost, close to the end the row, John stood up and in a response to everybody's chanting, John tell us what is good about today, he smiled and happily said I had a car accident coming to the meeting! Everybody got quiet and one by one told him; I am sorry to hear that, are you OK? Was there any injury from you or other party? He said, we are both are OK and no injury for me or the other party, but our cars damaged a lot. Then, somebody asked whose fault was it? He said that was mine, I hit his car from behind!
Then, everybody looked at each other and asked John, why are you are so happy now? He replied, you know, as part of the accident procedure, we exchanged our information and phone numbers and now he is my new prospect and his information are in my database! Ha!Ha!
Lesson to learn from John: think positive, that phone number may cause a lead with a closing.
That could work better than many paid advertisements, marketing or techniques for lead generation.
With the pride of living over 33 years in Plano, I am proud to serve as your Professional Real Estate Consultant and guide you through the selling, buying and leasing process, help you locate a suitable site for your business, provide neighborhood demographics and schools information, and more information.

Mobile: 214-457-7055
Fax: 972-596-7984
email: Bahman@TexasFiveStarRealty.com
www.TexasFiveStarRealty.com