I Bought a House for My Client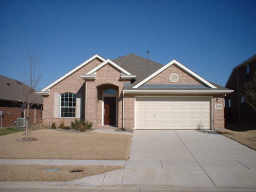 Last week I attended an open house which was planned for real estate brokers and agents to preview a house. The house was beautiful, great curb appeal, with very good quality of materials and in a nice area of the town. My input to the seller was that the price was too high and it is time to reduce the asking price. They had derived the selling price for a market that was OK 4 months ago at the heat of the market, but now for now. The house was in the market about 4 months. Every other attendance gave their opinion and suggestions to the seller on what they need to do to speed up the selling.
At the end everybody was talking about some interesting thing that had happened to them and among us there was a lady that said "I bought a house for my client". Everybody looked at her and said what? What do you mean? She explained as follow:
I had shown several houses to one of my clients, but he didn't like any of them and had excuse for every of them. I found a beautiful house in the neighborhood that he was looking for and had everything he wanted and the price was great, much below the market. I showed the house to him and he saw that it had everything he wanted and also I showed him the comp and the asking price was great and below the market price. He made an offer, which finally agreed by seller and became the contract. However, after few weeks, the lender did not approve him and the deal fell off.
I liked the house and the price was about $10K below the market. I told him that this is a great house and great price. I didn't want to pass on this great deal and purchased the house all cash for myself. After about a month later, he asked me to sell the house to him, which I did. I sold him at the market price then, about $10K higher than I bought, and financed myself (owner financing). These days no bank gives you even 1% interest on your money, but now I am getting much higher interest for my money and I made about $10K at the beginning.
At the end, everybody thought that is a great inspiration story and the open house host said to her "can you do the same for this house too!"
With the pride of living over 33 years in Plano, I am proud to serve as your Professional Real Estate Consultant and guide you through the selling, buying and leasing process, help you locate a suitable site for your business, provide neighborhood demographics and schools information, and more information.

Mobile: 214-457-7055
Fax: 972-596-7984
email: Bahman@TexasFiveStarRealty.com
www.TexasFiveStarRealty.com