THE 2013-2014 DALLAS BANCROFT FAMILY CONCERT SEASON
Fine Arts Chamber Players (FACP) invites you to a free Bancroft Family Concert on every second or fourth Saturdays of each month with no concert in December at the Dallas Museum of Art. Admission to the museum and the concert is free with no reservations or tickets required. GREAT MUSIC!
GREAT PERFORMERS!
GREAT PRICE (FREE)!!
COME AND ENJOY WITH YOUR FAMILY

Location and Time: Saturdays 3:00 pm
Dallas Museum of Art
1717 North Harwood Street
Dallas, TX 75201
Admission: Free, no tickets or reservations required
Fine Arts Chamber Players
214-520-2219
Visit Website: http://www.fineartschamberplayers.org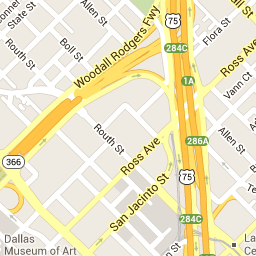 The schedules of upcoming
Bancroft Family Concert for 2013-2014 are as follow:
October 26, 2013
D'Drum - world percussion group based in Dallas. The music of D'Drum is derived from the traditional
cultures of Bali, Africa and Persia blended with the influences of western classical and jazz forms. All of the
music featured in this performance will be performed on acoustic and native instruments including drums,
cymbals, gongs, wooden and bamboo xylophones.
November 23, 2013
Schubert's Best-Franz Schubert's final work for chamber ensemble, Quintet for Strings in C major is
universally acknowledged as one of the finest creations in all chamber music. This masterwork will be
performed by members of the Dallas Symphony Orchestra.
January 11, 2014
Chamber Ballet - a joyful collaboration between dancers and musicians. Avant Chamber Ballet is a group of
professional dancers and musicians dedicated to bringing world-class ballet and chamber music to the
Dallas/Fort Worth audiences.
February 22, 2014
Tchaikovsky in Italy-Sextet for Strings in D Minor, Opus 70 "Souvenir de Florence" Inspired by a trip to
Italy in 1890, this string sextet was written as a musical remembrance of the sunny climate and friendly
atmosphere of Florence. This performance of the sextet features members of the Dallas Symphony Orchestra.
March 22, 2014
Yuri Anshelevich and Friends-Dallas Symphony Orchestra's Associate Principal Cellist and friends present
an afternoon of chamber music gems.
April 26, 2014
The Verlaine Trio - An afternoon of beautiful trios by violinist Maria Schleuning, cellist Jolyon Pegis and pianist Liudmila Georgievskaya.
May 10, 2014
8th Annual Charles Barr Memorial Concert - In memory of Dallas musician Charles Barr, 16 year-old Lewis
Warren, Jr. will perform a program of piano favorites. Mr. Warren is an award-winning pianist and an
accomplished composer, arranger, and improviser.
With the pride of living over 33 years in Plano, I am proud to serve as your Professional Real Estate Consultant and guide you through the selling, buying and leasing process, help you locate a suitable site for your business, provide neighborhood demographics and schools information, and more information.

Mobile: 214-457-7055
Fax: 972-596-7984
email: Bahman@TexasFiveStarRealty.com
www.TexasFiveStarRealty.com