About Me, From the Past
This is the responses to the Contest: What We Have in Common, Getting to Know Each Other Better from ActiveRain.
Here are Some of my high points of things from the Past:

I traveled, alone, across the U.S. after college for more than two and half months

.
Since I graduated much sooner than all my friends and was anxious to see more of the U.S., I traveled alone by my famous car, Chevy Nova, and visited many cities and states for more than two months. Being a student and not having enough money to stay in the hotel or motel, I was sleeping in my car at different places such rest areas, university student center parking, public parking, etc. Taking showers at RV parks, beaches, etc. I have so much memory that I could and should write a book about this trip.
My trip stared at Melbourne Florida, visiting all attractions and major cities along on my way, going to Jacksonville FL, Atlanta GA, Birmingham AL, New Orleans LA, Houston & Dallas TX, NM, AZ, NV, UT, CA (San Diego, Los Angeles area, San Francisco area, ), Mexico, OR, WA, Vancouver Canada, Victoria Island Canada). I had a plan to go to Alaska, but I received a phone call that my Ph.D. application for studying Computer Science at SMU (Southern Methodist University) was accepted and I need to be in Dallas in two weeks for registration. That caused my trip shorter than I had plan and I came back from Canada to Dallas TX visiting states of Montana, UT, Colorado, Oklahoma, Texas.

This trip took me about two and half months, except a few nights at some friends in my way, I slept in my car all the time. That is the reason I call my car "Hotel Nova". When I leased an Apartment in Dallas, I could not sleep in the bed for the first night and I had missed my Hotel Nova.
I played with U.S.A. OT Select Soccer team in Germany, Austria, Yugoslavia and Greece in 1985 and 1988, before the U.S. Olympic Team game.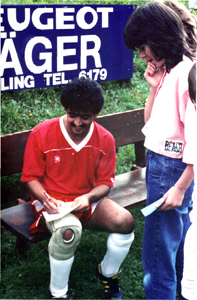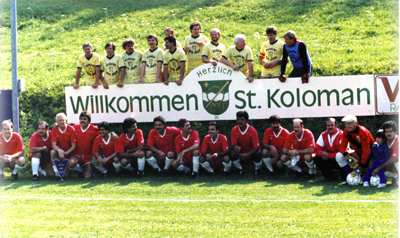 I got two Master Degrees, Computer Science and Applied Mathematics, in 1 year and 9 months from FIT (Florida Institute of Technology).
I worked as an Engineer/Scientist, Technical Staff Members and Senior Manager for one of the largest Telecommunication in the world, for 23 years.
I contributed in several technical journals and telecomm Standards.
I had played and still playing both an outdoor and indoor soccer teams for almost all my life (e.g., my age – 5 years). I have won more than 123 therapies, 24 medals, many local and national championships (e.g., National Champion of the U.S. Veteran Soccer Tournament held in Wilmington, NC in 2005)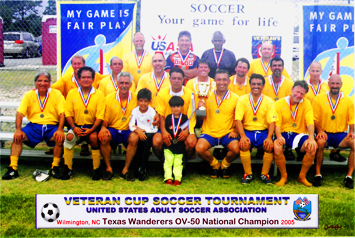 I was a member of the Soccer, Table Tennis and Chess University team, Winning many championships in my country.
I graduated top of my class and was awarded a scholarship to be a PhD (doctorate of Philosophy) in Computer Science.
I played and coached my company team for 23 years and participated in the Alcatel Olympic team held in Spain in 2001.
I played and coached a local soccer team and won the championship in the East Florida Soccer Tournament held in Melbourne & Surrounding areas, FL)
I was listed in who is who in America, who is who in South west, etc.
I lost all my life, all assets & monies, in years 2000-2002, in stock transactions. I had to start from Zero

.